In today's society where artificial intelligence and informationization intersect, we rely heavily on high-tech equipment to maintain a fast-paced lifestyle, improve and enrich our quality of life and work space, make life easier, and our environment more Comfortable.
Contemporary homes can often benefit from computers, mobile phones, microwave ovens, washing machines, dishwashers, vacuum cleaners, coffee makers and teapots, and even driverless cars, which can solve many inconveniences when we are busy at work. For most of us, the concept of convenience has become commonplace, and we attach great importance to these gadgets that bring joy to life.
One such technological innovation is the scent machine, which uses the power of scent to turn space into an oasis of possibilities. This device is also known as an essential oil diffuser, which can be used in homes, offices or hotels, shopping malls, banks, clubs and other commercial places to bring a specific atmosphere to users.
These lightweight essential oil diffusers can be easily powered using household electricity or USB and quickly yield a considerable return on investment. The scent machine is an effective, safe, and low-consumption small appliance that can diffuse selected aromatherapy essential oils into a designated space.
Compared to some modern devices that require users to follow complex instructions to get the benefit, using a scent machine does not involve tedious operations. Just put your favorite aromatherapy oil in the scent machine. Within a minute of starting the device, a steady stream of incense mist penetrates the air. The diffuser essential oil has more fragrance types, and each user can choose the fragrance type that suits him according to his preference.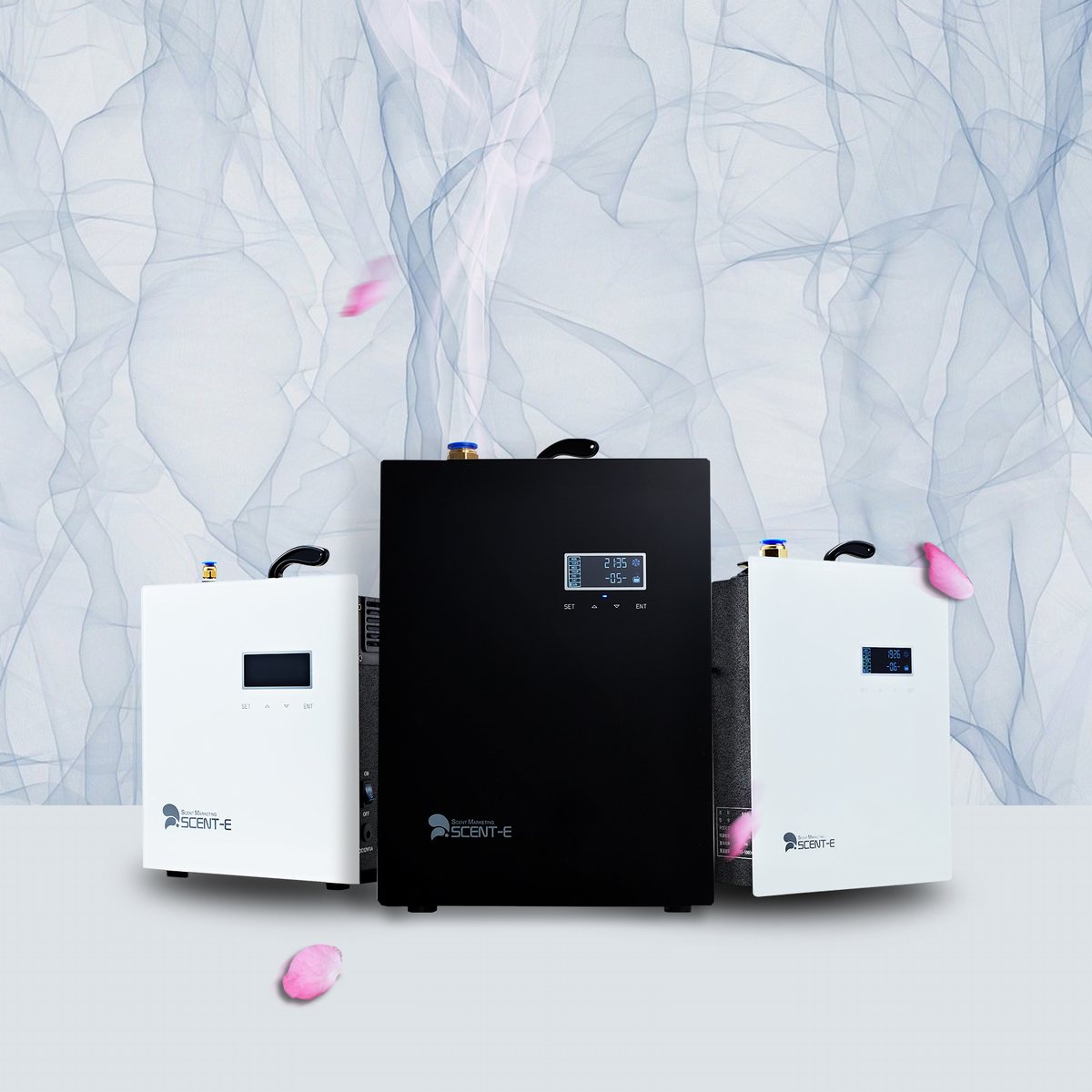 Benefits of using a scent machine:
Security: Unlike traditional incense and scented candles, the scent machine can be remotely monitored through the APP without the need for personal care and worry about dangerous flames. The scent machine can be safely turned on for work 24/7.
Less maintenance: During the normal startup of the scent machine, it does not produce any unpleasant objects that need to be cleaned, and compared with other alternatives, the scent machine can provide hours of olfactory pleasure.
Ease of use: Intelligent control via APP. The concentration of the scent and the spray diffusion working time of the scent machine are like magic, spreading the delicate scent throughout your space any time you want.
Enhance your mood: Your sense of smell can positively affect your mood and effectively create the ideal atmosphere. The soft and comfortable scent will make it easier to draw the distance between guests and your heart.
In the tight rhythm of urban life, we might as well try to use the scent machine to improve the living and working environment, so that we can generate positive emotions and positive energy. The scent machine, known for its safety, ease of use and effectiveness, is the best choice for home courts or hotels, banks, shopping malls, clubs, etc.
Guangzhou SCENT-E SCENT Technology Co., Ltd. is a professional scent machine manufacturer in China, specializing in the production of various scent machines and scent delivery systems in the commercial and household fields. All our scent machines can be used as stand-alone diffusers or connected to a central air conditioning ventilation system, suitable for hotels, shops, offices and clubs.
SCENT-E's various commercial scent machines and fragrance transmission systems can be connected to various types of central air-conditioning ventilation systems, and can also be used independently in small unit locations, all of which can directly diffuse the fragrance into the designated space.
About scent marketing
SCENT-E has ten years of experience in scent marketing solutions and services in China, dozens of patents on scent diffusers and 1000+ fragrance oils, which can meet the needs of people in different industries for space fragrances. To solve the customer's odor marketing model to improve their sales performance and intangible brand LOGO, create an unforgettable experience for end consumers.