On March 20th, the five-days 41st International Famous Furniture (Dongguan) Exhibition ended in Dongguan Modern International Exhibition Center in Houjie, Dongguan. There are more than 100 exciting events in this year's famous furniture exhibition. Including a series of design forums and summits, reading the 2019 home industry trend conference, home sales and new retail and other hot topics, helping the industry to grasp the industry trends and industry information.
The perfect blend of space fragrance and home
According to relevant research, odor can affect human emotions to some extent. Some fresh and bright or mild and elegant fragrance can effectively relieve the tension of human emotions, relieve stress, enhance pleasure, relax people's mind and body, and then invest in a beautiful living space experience. Therefore, many people are happy to put a variety of charming and elegant fragrances at home to release the body and mind.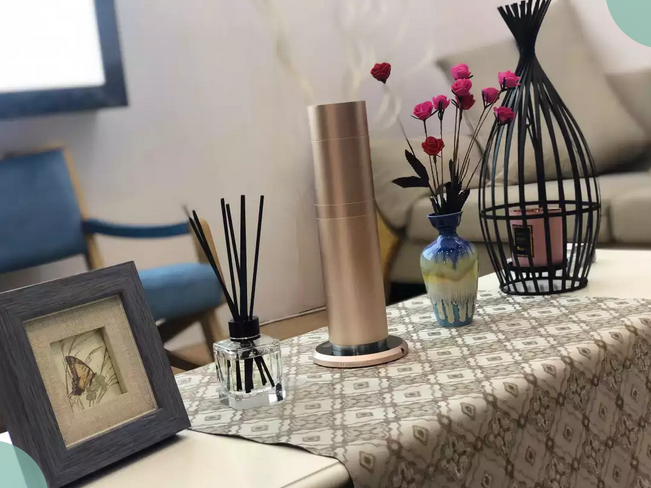 SCENT-E perfectly blends the fragrance with the home environment, which is the perfect way to create the Dream house in a consumer's mind with a lavish environment and a fascinating fragrance, let customers see their future and expectation of future life. When consumers see what they want, they naturally increase their enthusiasm for purchase.
At the same time, in the company showroom, showroom and other customized brands exclusive space fragrance, can be effectively rooted in the customer's memory, become the company's scent business card, which induces brain memory reflection: the fragrance is the brand; the brand is the fragrance. The faint exclusive fragrance is like a label, allowing customers to think of a particular brand when they smell it.
In this event, Guangdong TV station interviewed Mr. Tao, the person in charge of SCENT-E, asked about the connection between fragrance marketing and home brand, and discussed the future development trend of the industry.